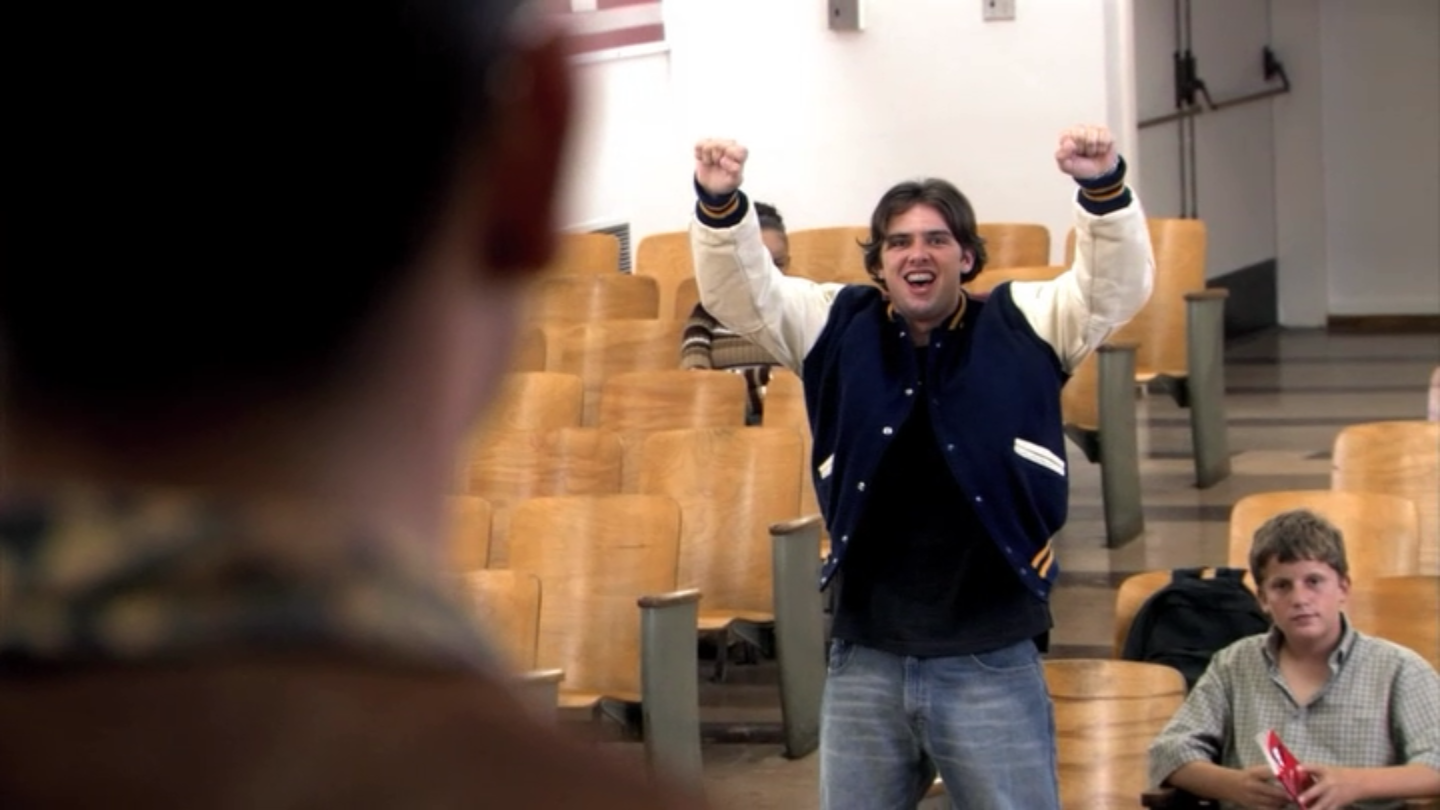 You may recall last month that Media Twitter was all up in ¯\_(ツ)_/¯ over the growing trend of non-traditional punctuation and macros to get points across in Twitter. Twitter is a weird place. It's a magnificent place. But a weird one.
Much of this does not touch our little world – Boston is oddly insulated from Media Twitter, although that's a post for another time. There is one curious thing coming about, though, in the midst of a mediocrity-stricken season for the Red Sox: minor leaguer Brock Holt has been too hot to send down, which is amazing for all of us who love Arrested Development, since we get to call on a cult favorite character in his honor.
Now, if you aren't familiar with the show, then \o/ may not mean much to you. The character Steve Holt is infamous for one thing in that glorious television program, and it is as follows:

That's of course what our little hands up emoticon figure is up to with this guy: \o/.
Combine pop culture, a quirky emoticon and a streaking underdog on an abysmal team, that's how you get Baseball Twitter (a cousin of Media Twitter) involved in this. Any given night, you can tell that Brock Holt ("Brock Holt!") has done well by a handful of the Sox and national baseball beat writers chiming in with nothing more than the symbol:
@brianmacp \o/

— Jonah Keri (@jonahkeri) June 10, 2014
So, now you know. I also think I realize now why fans of bad teams create silly things like this and How Many Altuves.